Please note that The Path to Well-Being office is accepting new clients. We are also able to offer online video options to those who would prefer to access services remotely. Please contact the office for further information at (703)-382-6871.
Welcome to The Path To Well-Being, L L C
Where we discuss your challenges and focus on solutions to improve relationships in your life
Change Is Possible and Help is One Step Away
The Office of The Path To Well-Being, L L C evolved as a sanctuary to foster an environment filled with an approach of calm, safe, stress-free connection to resolve conflict peacefully. The practice focuses on the creation of satisfying resolutions – between individuals.
Conflict resolution services offer the opportunity to explore the possibilities to work through issues.

The Path To Well-Being, L.L.C. Office takes an interdisciplinary approach, interweaving conflict resolution, and neuroscience, with the timeless wisdom of mediation.
It's the powerful difference only a professional mediator or coach delivers.
In an environment of unprecedented conflict, lack of connection, and business disruptions, timely dispute resolution is critical to families and business livelihood.
In-person, virtual, or hybrid mediation & coaching with an experienced mediator or coach provides an effective alternative to protracted litigation.
At The Path To Well-Being, L L C, mediation is not limited to just a few hours or a day-long session. It's a process—one at which a mediator excels. We work diligently every step of the way—from pre-mediation calls and preparation to post-mediation and follow-up—toward helping all parties arrive at the best possible outcome to their dispute.
As a pre-eminent provider of mediation services, we draw on years of experience in successfully resolving cases of every type and size.
It's Not About What We Do
It's about why we do it
The Path To Well-Being, L L C provides clients with a well-rounded systematic approach considering the client's needs.
This effectively leads individuals and couples into healthier resolutions in their partnerships and marriages, thereby bringing resolution and fulfillment to their lives.
Do you feel overwhelmed by the unresolved problems of life? Are you struggling with looping thoughts, conflict, anxiety, the stress in your unresolved conflict from within your relationship, or feeling emotionally unsafe? Perhaps you feel that you have no one to turn to, not even your community. Do you wish you could talk to someone who understands what you're going through? Are you searching for a path forward?

Everyone knows what it's like to worry too much, feel down or live with a situation that is not what you want it to be. Certified Mediators & Coaches who specialize in conflict also know that there is a way out to change your perspective and approach challenges differently.
We take a positive approach to conflict resolution and coaching. The office helps you to feel surrounded in a safe place to deal with your problems and find solutions. We listen carefully to understand what affects you, and we tailor techniques to your unique experience with specific tools to overcome the problems. As we work together, you can develop simple tools to reduce anxiety, create a plan to manage conflict, and learn new ways to communicate.
Change is possible for whatever ails you. With our experience, guidance and support, you can find the tools and habits you need to build the life you desire. If you would like to schedule an appointment with an experienced mediator or coach in Manassas, VA, services are available at 703-382-6871.
We also invite you to explore the website to learn about how we can help you.
Today you are one step closer to a new you, where you feel empowered and on a positive path to growth and well-being.
If you're looking for extra support and guidance through a challenging situation or you're just ready to move in a
new direction in your life, We look forward to working with you to achieve your goals.
Please call 703-382-6871 or email for a free individual consultation by phone or telehealth/online!

Do you find it difficult to communicate in your partnership? Are you struggling with anxiety due to court-related matters? Do you need help with better choices?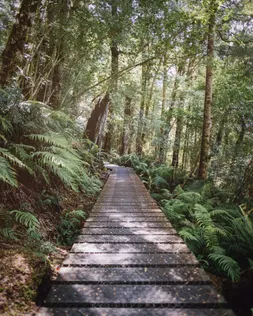 The coach also provides encouragement, accountability, and structure so that the client develops to his or her fullest potential. In the same way, personal coaches and relationship coaches work with people who want to enhance their current life but lack the specific skills necessary to make it happen. They may be stuck and not able to get the progress they want. They need accountability and structure in order to get results.
When a person hires a coach, he or she needs more clarity, greater confidence, better direction, and accountability to reach desired goals.
Coaches are action-oriented. They come alongside someone who has specific goals to help a person to reach those goals. They focus on what impedes someone's progress to move forward. Most coaches are trained in the process of coming alongside someone and helping that person move toward the desired result. Are you looking for a marriage counselor near me or a therapist? Give us a call.


Coaching is distinct from counseling.
Coaching focuses on action.
Marriage Counseling/therapy often focuses on the question "Why?" while coaching focuses on the question "How to go forward?"
Coaching's emphasis is on strengths and assets.
Hiring a coach has nothing to do with having deep psychological problems or dysfunctions, but everything to do with wanting to become the best you can be.
Proudly Serving: Bristow, Chantilly, Herndon, Reston, Centreville, Fairfax, Springfield, Vienna, Tysons Corner, Fair Oaks, Gainesville, Haymarket, Manassas, Fredericksburg, Winchester, Middleburg, Woodbridge, Dumfries, Oakton, Falls Church, McLean, Sterling, Front Royal, Leesburg, Quantico, Stafford, Fredericksburg, Culpeper, Dulles, Brambleton, South Riding, Arlington, Annandale, Warrenton, Marshall, Bealton, Dunn Loring, Great Falls, Merrifield, Lees Corner, Oak Hill, Manassas Park, Manassas City, Fauquier County, Culpeper County, Rappahannock County, Prince William County, Fairfax County, Stafford County, Spotsylvania County, Frederick County, Loudoun County, Clarke County, Orange County, Alexandria, Washington D.C. and Surrounding Areas. Specialize In Veterans and their Families, Digital/online/Telehealth Available
Please call 703-382-6871 or email for a free mini-individual consultation by phone or online!
To provide excellent service to all our clients and the best possible environment, our policy requires a fee for no-show appointments and cancellations made less than 48 hours before the scheduled appointment. Monday appointments need to be cancelled by Thursday.
During inclement weather appointments will be provided on-line.