The Path to Well-Being office is accepting new clients. We are also able to offer Telehealth or online video mediation and coaching for conflict resolution and online service options to those who would prefer to access services remotely. Please contact the office for further information at (703)382-6871.
Virginia Supreme Court Certified Mediator / Negotiator
Coaching for the Stress of Court/ The Path to Lawyer Well-Being
Business, Public Policy & Familial Mediations / Certified Couples Coach
Conflict Resolution

Ms. Brown is a C-Level Executive that has a comprehensive background working with large and small organizations. She masterfully leads individuals and stakeholders through transformation within various communities and municipalities, including: DOJ, FBI, CIA, DOD, DOS, Capitol Police, Congress, Secret Service and the surrounding community. Furthermore, many of her clients are first responders, doctors, attorneys, psychiatrists, political figures, law enforcement, and firefighters. Her business, management and people skills combine to make her the ideal resource to lead individuals and organizations to greater heights, both personally and professionally.
The Office of The Path To Well-Being, LLC provides Virginia Supreme Court Certified Mediation for the General, Civil Circuit and Family JDR Courts. As a pre-eminent provider of negotiations and mediation services, we draw on years of experience in successfully resolving cases of every type and size. The practice's mission is to provide clients with the best-negotiated agreements by equitably resolving complex conflictual issues.

In addition, Negotiations through Conflict Resolution or Mediation and Couples Coaching is provided with the knowledge and skills to effectively lead clientele into healthier partnerships.
Ms. Brown pioneered online mediation services during the pandemic, enabling clients to resolve court cases remotely, effectively bridging the gap when physical court attendance was restricted. She successfully mediated a wide range of conflicts involving individuals from influential government agencies, fostering agreements through open-minded strategies and equitable solutions.
Ms. BJ Brown
Seasoned executive with 20+ years of experience in pioneering revenue-generating strategies, driving multi-million dollar settlements, and cultivating lucrative cross-industry partnerships. Distinguished for operational innovations that elevate client satisfaction and brand reputation. A visionary leader backed as a Ph.D. candidate in Public Policy and a robust portfolio of transformative accomplishments. Expertise fortified by multiple nominations for Virginia Business CFO of the Year. Leverages strategic skills for business growth and social change.

• Established a thriving mediation practice by effectively negotiating six tier executive board business agreements, resolving civil circuit court property settlements and contractual agreements.
• Facilitated negotiations in public policy arenas, contributing to improved healthcare outcomes and human rights initiatives through strategic vision and comprehensive policy work in areas like ADHD and long-term medication effects.
• Demonstrated expertise as a conflict resolution negotiator in diverse courts, designing visionary roadmaps for organizations seeking negotiated agreements, and aligning parties' needs for successful project outcomes.
• Cultivated a diverse client base, including individuals from high-profile, sensitive careers such as Secret Service, FBI, and Congress, effectively resolving conflicts and negotiations within these demanding contexts.
• Mediated a successful property settlement case involving a $1.5 million contractual agreement between two partners, effectively addressing complex financial and ownership issues.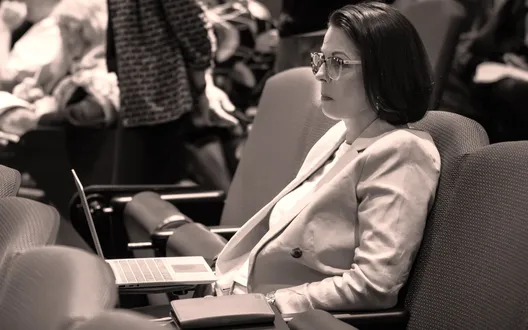 Pharmed-out Conference at Georgetown University: Seeking better healthcare policy
She has worked with many clients addressing stress/anxiety relief techniques including Neuroscience for the Treatment of Trauma, Anxiety, Depression, Stress and Substance abuse. They are used globally to release the biological stress fueled by negative thoughts.
She is trained in conflict resolution, communications, public policy, and much more. BJ applies two energy biology psychology modalities which result in very dramatic shifts in perception and support inner positive behavioral responses to life. These techniques help to restore a sense of inner peace and an overall sense of wellbeing and safety that often times is lost when dealing with trauma, anxiety or challenging situations which arise in the court system. BJ Brown works within the corporate culture, implementing structures that champion personal excellence along with stress management systems that support productivity and Esprit de Corps.
Dealing with the court system can be very stressful.
Ms. Brown works to help lower the stress and anxiety of those struggling to maneuver
the court system with techniques and tools to overcome the stress.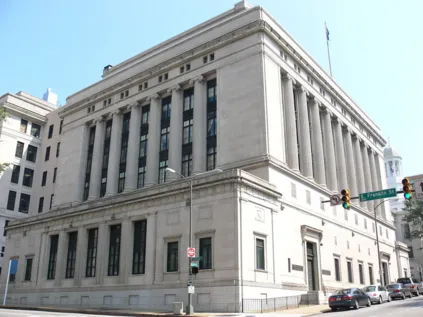 Certified Virginia Supreme Court Trained Mediator
Negotiation agreements and Conflict Resolution Services
Mediation Services for Juvenile & Domestic Relations, General District and Civil Circuit Courts
Harvard Doctoral level trained one-on-one in Neuroscience of Psychopharmacological Drugs and Behaviors. Focus on side effects, addiction and substance abuse for better public policy.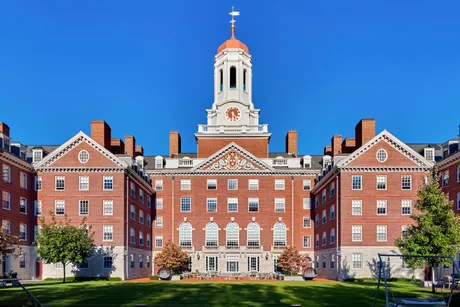 BJ has attended Georgetown University's Executive Master's in Policy Leadership program. She is currently a Doctoral candidate at Georgetown University. She is trained in conflict resolution, communications, public policy, and much more.

Certifications & Awards: Ms. Brown is a Nationally Board-Certified Health & Wellness Coach after attending Georgetown University's Executive Certified Health & Wellness Coaching Program. Dialectical Behavior Therapy, Cognitive Behavioral Therapy, Neuroscience for the Treatment of Trauma, Anxiety, Depression and Stress, Certification in The Pharmacy in Your Kitchen: An Overview of Medical and Medicinal Foods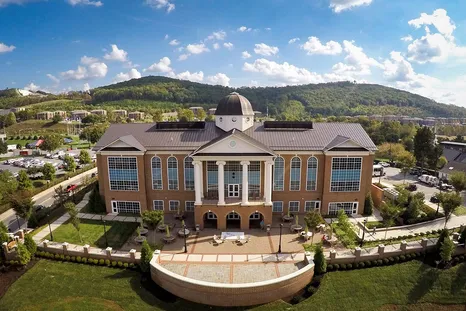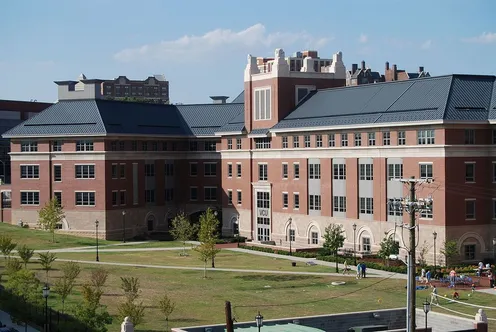 M.S., Business and Public Administration with a minor in the Department of Kinesiology and Health Science Management, graduated Cum Laude.

Advisory Board for the Virginia Commission On Youth for the VA General Assembly, Research/writing report on The ADHD Epidemic for 2017 General Assembly directing the Joint Commission on Health Care to study the long-term effects on individuals and populations of drugs used to treat ADHD. Review, Research and Edit the Advisory Board's biennial report: Collection of Evidence-based Practices for Children and Adolescents with Mental Health Treatment Needs